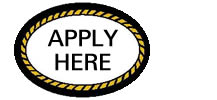 SCHOLARSHIP GUIDELINES
Prime Time will consider a prospective student's choice of school in the US, providing the school meets the same competitive ranking as LSU, "Very Competitive" according to Barron's Profiles of American Colleges.
Price range must be the same as LSU. This includes:

Tuition and fees
Campus room (dorm) and board (meal plan)

Prime Time will also pay health insurance, the taxes associated with the room and board and transportation to and from school at the beginning and end of each semester.
Students will not be permitted to have a car at school
Prime Time will not pay for premium cable or living in an apartment.
Prime Time will pay the taxes related to college expenses. However, the student will be required to file the W-7 form for a Tax ID number early in the semester. This allows Prime Time to recover the tax monies spent. The student must show proof that he/she has filed for the Tax ID. Failure to apply for the Tax ID by the end of the semester will result in deferred payment of tuition for the next semester.
Transfer students will not be considered four year scholarship recipients. Each student will be evaluated according to how many credits transfer. The scholarship will then be awarded for the number of semesters needed to graduate. The number of credit hours needed for a particular major will be determined at the beginning of the scholarship and semesters needed to attain that degree will be the length of the scholarship. Every effort will be made to determine a reasonable schedule of credit hours per semester for the student.
Students will be required to choose a meal plan. No funds will be disbursed for purchasing one's food outside of the meal plans.
The Prime Time Foundation will monitor the student's progress at school. All payments will be made directly to the school.
The Prime Time Foundation will strive to maintain a good working relationship with the school administrators of each of the colleges where Prime Time has scholarship recipients.